Welcome and Thank You!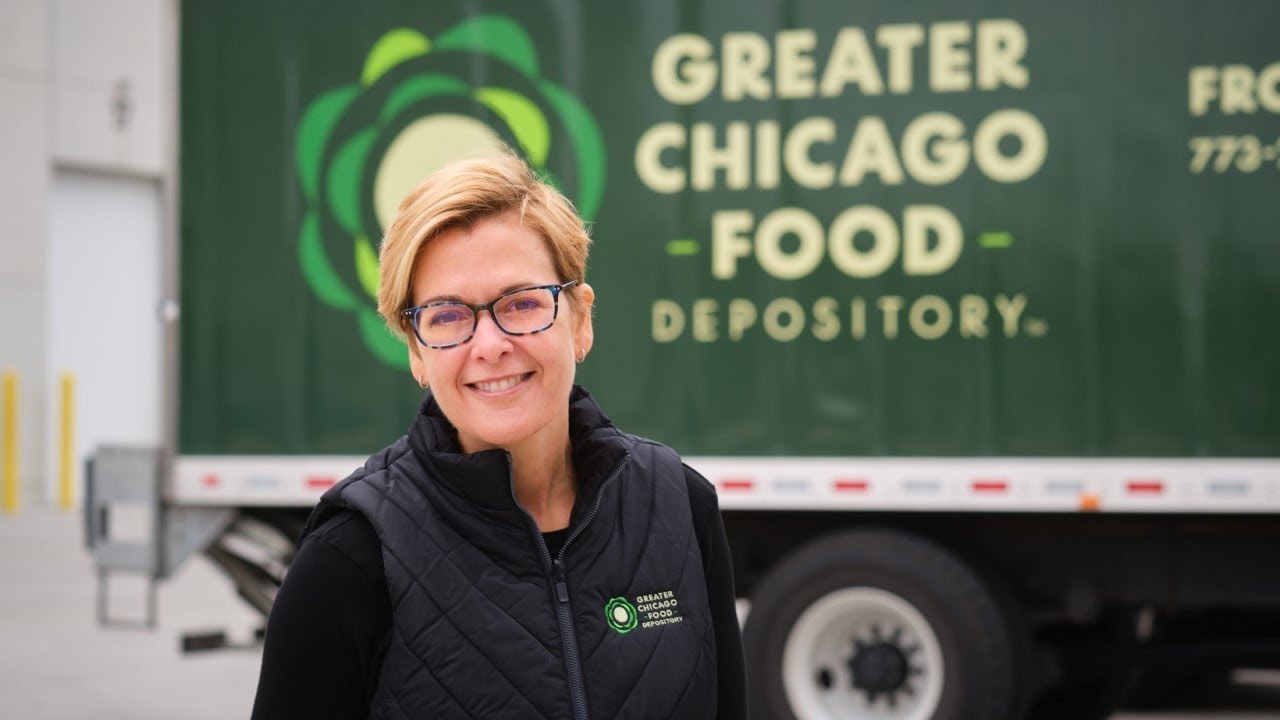 Welcome to the Greater Chicago Food Depository's fiscal year 2019-2020 annual report. This year has tested our organization, our community and our country in ways we've never seen. As we face the continued economic impact of the COVID-19 pandemic, generous supporters like you make it possible for us to respond to unprecedented need. Thanks to you, we've created new partnerships to serve the communities of color most affected by both food insecurity and the pandemic. Thanks to you, we've connected a record number of people to Supplemental Nutrition Assistance Program benefits to boost their food budgets and lift their families out of poverty.
Please explore the stories of impact your support made possible during this extraordinary year. Because of people like you, I know we will emerge from this crisis as a truly Greater Chicago. On behalf of all of us at the Food Depository and all the people we serve, thank you.
Kate Maehr
Executive Director & CEO
Greater Chicago Food Depository
Nourishing Hope in FY20
That's the largest amount in our 41-year history.
Volunteers contributed more than 88,000 hours to the Food Depository.
Fresh vegetables and fruit made up 36 percent of the food we distributed.
Stories of the impact we made together
The need is great. Together, we are Greater.
Get Involved
Everyone can make an impact on hunger in our community. Whether you volunteer, donate, raise awareness, or advocate for stronger public policy, you can contribute to a healthier shared future. Together, we can end hunger for good. Get involved today.